"Don't wake me for the end of the world unless it has very good special effects."

Roger Zelazny
OK, so the British Fireworks Championships are far from being the the end of the world, but they do put on a great show with amazing special effects. I'm a lifelong fan of fireworks with this being the third time I've attended this event. There was no way I was missing out this year! It didn't take us long to find a great spot. Here we'd have a wonderful view of the action.
I'm won't pretend we weren't hoping to add fireworks to the Scavenger Hunt location list but it would be a tall order. The displays are a huge draw for locals and tourists alike, and the city council is on board to attract as many people as possible over the two nights. As I only practise ethical exhibitionism and, with all the crowds it wasn't going to be something I could do alone.
SWL stepped up to the plate. And we worked hard before the sun set in order to figure out safe (discreet) angles.
As ever the audience settled quickly. As people spent the first set gawking at the sky during which we did some clothed trial shots. The second set was even better and I braved the exposure. I wasn't bold enough and just seemed to have a crop top on. We agreed that the third set was our favourite. They had screamers and whizzers and big booms! And then there were the fireworks which looked like lily flowers- such amazing special effects with just a little gunpowder. It also gave us the chance to grab this shot.
Thank you to the lovely DrLovelace who is infinitely more skilled at picture editing than either myself or SWL. She managed to take the glare off of my boobs!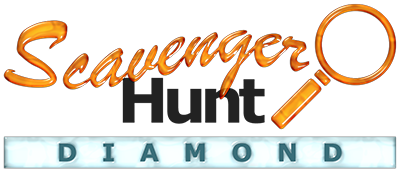 If SubBee accepts fireworks as a location for the Scavenger Hunt this will be my 106th post. You can find the rest of my finds here. I have a few "in the bank" now, but would love to hear your ideas and suggestions for future exposures.
From the story of how the barefoot sub became the woman she is today, to toy reviews, with a hefty dose of contemplation, a sprinkling of erotica and a LOT of nudity in between, you can be sure to find something to tickle your fancy at A Leap Of Faith.