"Oooh, look, a birdbath, time to clean my tits!" The trip to Plymouth last summer was a very fun day out, productive too. What is the saying?
Choose a job you love, and you will never have to work a day in your life.

Confucius
Well, if the blog brings in a modest income then it is a job, then the ethical public exposure is part of the workload. I wholeheartedly agree. It doesn't feel like work, it is mostly fun with my friends.
Back to the birdbath…
I just can't help myself, and neither can SWL. She's the planner, I'm the pouncer. Together we seem to make the most of all sorts of opportunities. She planned the Fort – pouring over maps to find a focus for our days adventure. I pounced on the bus stop. We went hunting for a location she thought would be interesting (it was, but I've yet to share it) and my eyes landed on the birdbath. Immediately I dropped to my knees while my top tried to fly off into the distance. As you can see, I was working really hard to stop my top flying off!
Teamwork definitely makes the Scavenger Hunt dream work.
SWL drives me potty at times, with her need to plan. And I'm sure I elicit a similar response by my need to not fix plans. But my planned spontaneity works well in tandem with her forward planning. The results – certainly where my public exposures are concerned – speak for themselves!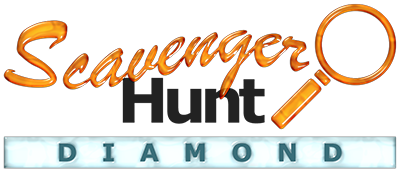 Click on the button to find more Scavenger Hunters. And if you've enjoyed this post, please do go and explore my Scavenger Hunt Archives. Or you could head back to (almost) this time last year. This was my planned visit to The Powder Mills with SWL – posted on June 2nd. But what if this doesn't pique your attention? With this being my 127th location I'm sure you'll find somewhere to your taste.
From the story of how the barefoot sub became the woman she is today, to toy reviews, with a hefty dose of contemplation, a sprinkling of erotica and a LOT of nudity in between, you can be sure to find something to tickle your fancy at A Leap Of Faith.