Affiliate links have been used in this post. For more information please see my disclosure page.
"What on earth is that title all about?" I hear you ask. What does a snowball and an icicle have to do with festive anal. Or any kind of ass play for that matter. It doesn't sound particularly safe, does it?
Don't worry, the snowball is entirely optional, and the icicle is… not of the frozen kind. Unless you choose to make it that way! But more on that later. First I need to start at the beginning. I was so excited when the team over at Betty's Toy Box offered me to choose an anal toy for review. It's no secret that I love a little rear end action, after all. However, I find that I don't have enough hands for ALL the toys and so somewhere often gets neglected. Being the lazy masturbator that I am, and the distance to my bottom… my third hole is often left out.
Which, quite frankly, is daft because I dissolve with ass-gasms.
I surprised myself by choosing the Icicles No 91 Glass plug. As an aspiring size queen I'd imagined I'd opt for something a little girthier! But what attracted me to this one was the suction cup. Remember, I don't have enough hands for everything orgasm I wish to achieve. I was really interested to see how the suction faired against enthusiastic and rigorous testing.
Tearing open the discrete outer box I fell in love.
The box has a classy, monochrome design, which details every aspect of the Icicles No 91 hand blown glass massager that lies inside. When you've finished piquing your excitement over the contents the front cover folds out to reveal the contents behind little plastic windows. Generally I am preferring to have more sustainable packing options than plastic interiors for new toys, I think many of us are becoming more eco minded when it comes to our pleasure habits. However, in this case, I'm going to let Pipedream off the hook because I rather like that my glass insertible hasn't been battered and bruised in transit. This sleek model had arrived in perfect condition. And with no batteries to charge I was ready to begin my investigations.
Firstly, lets start with the plug.
Made from handblown glass, the Icicles No 91 butt plug has a total length of 3.2″, and an insertable length of 2.6″. At it's girthiest point it measures 1.4″ in width, or has a 4.4″ circumference. Given my lack of anal play recently I was pleasantly surprised at how smoothly it slid in with a little lube. If you're going to insert the plug while using the suction base you will need to use a water-based lube so as not to damage the base. But as the plug is glass, if you'll be using manually then silicon lube would work too.
There's more benefit to using a glass toy than adding silicon lube though.
The first thing is that glass is naturally non-porous, body safe and hypo-allergenic. It is so, so easy to clean as well, which is particularly good to note when using anally. Wash it with soapy water, run it through the dishwasher or use a toy cleaner. The smooth surface of the glass is such a joy to clean up, however, the smoothness may mean it slips out easier if you're further along your stretching journey. I wouldn't choose to wear it as I go about my errands (as I would other, silicon toys) because it's a very slippery customer when lubed up.
Mind you, I'm not sure if long term wear of a glass plug is advisable anyway. Though I've not found any information to the contrary, personally I would rather not. If you've any information either way, please do get in touch. I'd be fascinated to discover more.
Having said this, if there were any flaws in the glass they would be visible really quickly, it is a beautifully blown specimen with no little bubbles or seams that you often find on blown glass objects.
As for the other benefits of glass. Well, the ability to play with heat and cold is one of my favourite things about this material. Having tried both way I can tell you it retains the warmth as much as the cold, though I find the chill much more noticeable the more heated I get. I love alternating the two sensations, and would seriously consider purchasing a second one for exactly this purpose.
What about the suction base though?
At the start of my review I shared how I don't have enough hands for stuffing all the holes. I wanted to be able to rock and roll while fucking vagina and using a wand- I'm a pleasure slut through and through! Initially I wanted to test it out with my hands. Have you ever been let own by a base which promised so much? I have, and it is beyond frustrating! The website had shown me it would withstand rotation as well as a direct pull so that is where I started.
The direct pull was really grippy. Having attached it to my kinky cabinet I exerted as much pressure as I could and the cupboard rocked forward. The door straining on it's lock. Clearly this would be no problem for me when bobbing up and down on it. I tried taking pictures of the sideways rotation, but couldn't get the timing right. Each time the plug got to an angle of approximately 25 degrees from centre it popped off. This might sound a bit rubbish but that's an angle not to be sniffed at. Even for someone that's pretty bendy I'd struggle to need more than that. Unless I was wagging my bottom like a tail, but then I'd probably be wanting a very different type of plug!
As the base remained firm right up to that point I was optimistic I'd get all of the ride that I needed and a more intimate inspection proved this to be entirely the case. And my smile spread as I used it solo with hands free for other delicious sensations.
Satisfied the icicle and suction cup combo was a winner my ideas began to snowball!
A number of my toys have suction bases which don't hold on tight anymore. Possibly due to overuse? More still have no option to grip though I wish they would! The glass plug and the base are two separate parts, and I wondered if it would be possible to substitute the plug for a dildo, for example. I just had to try it!
Do you remember the Powercock I reviewed for Betty's last month? The base of this made the perfect buddy for reviewing the base without the plug. Without the flare at the bottom the cock did droop when suction applied on a wall. But the suction was strong enough for it not to lever off of the vertical surface. When it was on the table I was able to ride it full force. The suction base not only stuck fast to the table but the grip on the vibrator was firm. When I was finished with my experiment I had to prise it off. Have no fear though, this hasn't impacted the silicon or the way it holds the base.
If you wish to switch the toy that you insert you will need to make sure it is in a certain range, both in diameter and weight. This will need a little trial and error on your part as all collections will vary. I've tried other options with mixed results, such as my metal dildo which was too small and heavy, and a beastly dildo which was too big to get in. However, this is purely an added bonus to what is already a fabulous stand-alone toy!
The Icicles No. 91 Anal Plug With Suction Base is available from Betty's Toy Box for $39.99. (Price correct as of 24th Dec. 2021)
Did the review A Snowball, An Icicle, And Festive Anal make you say Mmm? Perhaps this will… If you've never had a Snowball before, or just need a refresher, here's the recipe. Father Christmas always enjoys one of these, or a spiced rum on the rocks, in my house.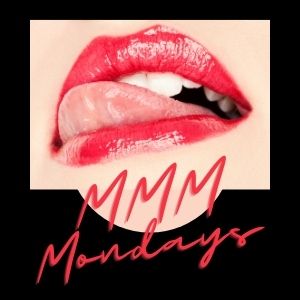 From the story of how the barefoot sub became the woman she is today, to toy reviews, with a hefty dose of contemplation, a sprinkling of erotica and a LOT of nudity in between, you can be sure to find something to tickle your fancy at A Leap Of Faith.