In life I tend to shy away from well trodden paths, preferring to find my own direction. This included any tourist attraction or trail. Having spent much of my adult life living in areas where holiday makers make up the majority of the population for 7 months of the year I would actively avoid these places. But then SWL and I went camping, and, well, I've told you about her love of lists and planning before, right? You should have seen her excitement when she saw the steam train. "We can get the train!"
I reminded her of my trip to London last summer, where a few glasses of wine with Modesty gave me Dutch courage, but she clearly really wanted to go on the steam train, and we found Train Station on the list. The problem with train stations is that they tend to be busy. Add in the fact of it being a tourist attraction, in the middle of the summer holidays and you have many more people, including families! I think mother nature was on our side, the damp, cold and windy weather meant I was wearing a coat. This coupled with angles, hid an exposure that caused a lot of nervous giggles. We did get other pictures, but I love this one. While my breasts were invisible to the people milling around on the station, I felt extremely vulnerable!
Safely wrapped up again, we enjoyed our short trip and a welcome (warming!) pot of tea in the station cafe afterwards.
I'm not the only hunter to have exposed myself at the train station. But instead of a tourist attraction Molly's post took her to to a quiet village platform. The station wasn't quite as deserted as she'd hoped. Her thought process, about the men on the other platform, is one I'm very familiar with. And if they saw what we can see in her images… well, go and check them out!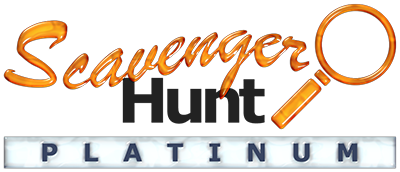 Tourist Attraction all Round is my 78th Scavenger Hunt location. Another nerve wracking adventure for me and SWL. Our first truly scary joint location was Wild, Barefoot and Free, if you fancy checking it out.
From the story of how the barefoot sub became the woman she is today, to toy reviews, with a hefty dose of contemplation, a sprinkling of erotica and a LOT of nudity in between, you can be sure to find something to tickle your fancy at A Leap Of Faith.