Technical issues on here and busy-ness in general has held me up this weekend. You can imagine that I'm pretty pleased to kick back and celebrate being a sinful Sunday girl, even if I am a day late. This is a great excuse to roll on into Mmm Monday!
It's been a long week, fulfilling and exciting but long. I've spent the weekend working hard on tasks, planning my working week and playing with my children. Did we go to the beach in the rain? You bet we did! Just the kind of family day out I love. I'll be back to writing properly this week though, don't worry!
She can't catch up with the working crowd
The weekend mood and she's feeling proud
Live in dreams, Sunday Girl

Blondie
What have you been up to this weekend? Tell me all about it in the comments below!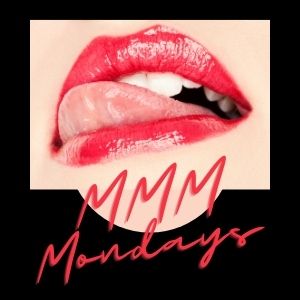 If you've enjoyed Sinful Sunday Girl, go and check out my other sinful Sunday posts. I've got quite a collection going on over there now! This post is a particular favourite at the moment though: Representation of Beauty?
From the story of how the barefoot sub became the woman she is today, to toy reviews, with a hefty dose of contemplation, a sprinkling of erotica and a LOT of nudity in between, you can be sure to find something to tickle your fancy at A Leap Of Faith.