Guess who's coming! Well, we hope he is anyway. In these uncertain times, coupled with both of our hectic schedules, it would be foolish of me to build my expectations too high. But health, children and work aside, I'll allow myself a little excitement
It's fast approaching a year since we were physically entwined, since I felt his kisses in all their forms, but patience is a virtue. There are plans afoot, and though I know loosely what they are, I'm looking forward to immersing myself in his desires, being useful to him in person.
With dreams of future scenes escalating, I fancied a throw back to our first time together. Taken by sir and kindly edited by the amazing Dirty eyes over on Instagram. They really captured the essence of my first trip down the rabbit hole of Sir. I'd known I was submissive long before this image was taken, but I had no idea that subspace even existed. This first night my pupils sat like dinner plates inside my whites, perhpas this was my first, but it definitely wasn't my last. A long line in a list of wonderful transformations.
I wonder what is coming next…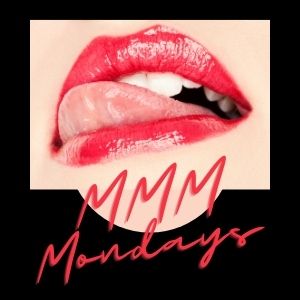 If you can't guess who's coming there may be more hints throughout the blog. Sometimes, the biggest clue is right there, in plain sight…
From the story of how the barefoot sub became the woman she is today, to toy reviews, with a hefty dose of contemplation, a sprinkling of erotica and a LOT of nudity in between, you can be sure to find something to tickle your fancy at A Leap Of Faith.