What a whirlwind of activity June has been so far. Last week was half term, and with the boys away I had time. Actual time. I managed to fill every moment with something, and achieved so much, but my favourite parts were definitely around the absolute calm, the stillness that Sir brings to my world.
I'm still enjoying my marks, and will share in due course, but, for now, I want to keep them all to myself. And Sir, obviously! It's true though, I'm one happy lady revelling in the peace he wraps me in; the heavy blanket of pain, control and tenderness.
It's fair to say I was a little excited to spend time with him. With Covid restrictions, illness and work, this has been the first time in a year that I've been his in person. That he's been able to take pleasure from me physically, and lead me down to the place I like best. At his feet, not just in mind and soul, but body too.
For my submissions to Mmm Monday Meme and Monochromerotic this week, I wanted to share a little quiet time. To inspire others to take a step back and relax- something I'm notoriously bad at. But as I'm still savouring these moments, keeping them just for me and sharing privately with Sir, I've gone back to the last school holidays. A trip to Dartmoor with Loki provided a different moment of peace, if not quite absolute calm.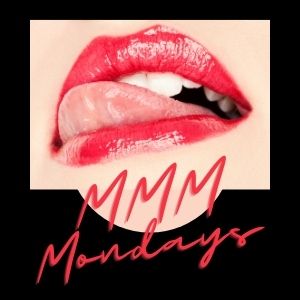 Have you enjoyed my glimpse of absolute calm? Come and see what happened last time he took me there. Life Lesson #2