Another July light on blogging. The end of the school year is always manically busy, and then the summer holidays start. In amongst all of the busy, my little family has managed some fun adventures. This one ending in a community orchard on Dartmoor, with a kick about to keep the smallest happy after my paddle in the river and the oldest getting to a rock atop a hill.
As we packed up to head home, I harvested some ripe apples from the low slung branches. Reaching up I felt my breasts move inside my top, nipples brushing against my white tee, begging for attention. My attention starved body got my brain wondering… Had the Scavenger Hunt Community added an Orchard to the list? I couldn't check due to lack of signal, but decided to get my boobs out anyway. Upon returning home I found that Yes! Molly had shared Orchard Delights back in 2021.
It was a surprise to see it's been four weeks since my last Scavenger Hunt location! With exciting things occurring chez Barefoot, and Boobday still to share for this week, I wanted to bring a moment of this happy day out to the blog. And as I'm early in the season for sharing trees laden with heavy fruit, I thought I'd take the opportunity to encourage any other Scavenger Hunters out into their local Orchard, community or otherwise. (Just don't get arrested for trespassing. (Police holding cells don't feature in my want to bag locations, but if they get added ot the list I may be tempted!)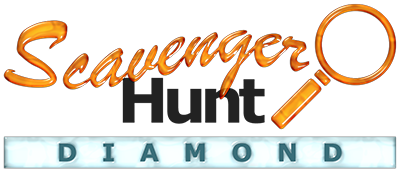 Click the BoobDay button to see what everyone else has been up to this week. And head on over to the Scavenger Hunt to get inspiration for your own mischief and mayhem! Or you can take a deep dive into my archive for both BoobDay and my Scavenger Hunting.
From the story of how the barefoot sub became the woman she is today, to toy reviews, with a hefty dose of contemplation, a sprinkling of erotica and a LOT of nudity in between, you can be sure to find something to tickle your fancy at A Leap Of Faith.