Do you recognise the building behind me? It's Ditsworthy Warren House near Sheep's Tor. This old farmhouse hasn't been left to go to wrack and ruin. Used as an outdoor adventure base, in 2010 it was used as a filming location for the movie adaptation of Michael Morpurgo's War Horse. SWL and I half plotted a walk using squares from Dartmoor 365 and realised that our plans could take us here; time, energy and weather permitting.
How did it go from a Hollywood movie filming set, to a Scavenger Hunt location?
Perhaps this is a predictable story. Certainly if you've been following my public exposures for some time. It usually starts with one of us coming up with a hair-brained idea. Like this:
"I bet you've not got Movie Set in your Scavenger Hunt?" SWL giggled.
And indeed, she was right. I don't. Or at least, I didn't! I had other plans for todays post. But this quote feels particularly relevant, for life at the moment. And today is prompt week for Sinful Sunday. I do love me a quote! As I've just not had capacity to write very much recently
While the blog has been quiet, that's no reason to look a gift (war) horse in the mouth and share the quote and picture today! Plus, BOOBS! Which, according to CC, mine should be on prescription so it's a pleasure to share in case you need to see them!
Which, if your month has been anything like mine you might just need to!
If it is possible to be happy in the middle of a nightmare, then Topthorn and I were happy that summer

Michael Morpurgo, War Horse
Who knew that November would come around so soon? September vanished, as it seems to do every year, but as we slid into October I could never have predicted that it would get swallowed up too. Swallowed up by a never ending list of weighty challenges. Some I will write about, some I won't, but all have done their best to force me into submission. (That's not the way to do it, Life, use seduction to inspire my submission. Don't try to beat it out of me!)
While my nightmare month may not have been a patch on Joey and Topthorne's summer, I can't help but see myself and SWL in their places.
Our day out on Dartmoor was slap bang in the eye of our storm.
In spite of the heaviness in our souls, we made a little mischief, brought a little happiness to our worlds. Warming our hearts (if not my body) in the desolate landscape surrounding Ditsworthy Warren. Yes, this is clearly the perfect location for filming the Devon-based scenes. The vast expanse of sky above freeing us up a little. Hunkering down to share a flask of tea, and a lesson on the history of Dartmoor Rabbit farming, before moving off on our return to the car.
While I don't feel it's appropriate for me to advise anyone on how to live their best life, if you're having a rough time try and find something that will make you smile. This may not mean (ethical) exhibitionism in a barren, windswept landscape. But then again – It might!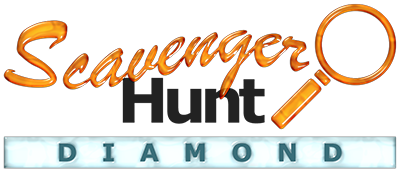 From the story of how the barefoot sub became the woman she is today, to toy reviews, with a hefty dose of contemplation, a sprinkling of erotica and a LOT of nudity in between, you can be sure to find something to tickle your fancy at A Leap Of Faith.