Oh how I love to roam the wilds of Dartmoor, regularly enjoying the big skies and rolling hills, never before have I seen anyone parascending. Not until the start of July at any rate. SWL and I were having a gorgeous evening walk when what should we spot. A person hooking up their canopy, and angling just so for the breeze.
We stood and watched them for a while, from a significant distance.
They would take a run into the updraft and then the breeze would fail. after a few attempts they turned and made their way back up to the top of their runway.
Each time they reached the top of the slope we would edge closer, keen to get a better view. Unfortunately a watched pot never boils. Or, in the case of this Dartmoor evening, a watched Parascending enthusiast never gets any lift. Well, we were so excited when it appeared they were going to reach the skies that my top went with them, lifting as their feet left the ground. We cheered and high fived (and I sorted my clothes out) but by the time we made tracks to follow their path (down the hill, not up into the sky) they once more had their feet firmly on the ground.
Sulking for them and their lost lift, we continued on our way.
Chattering over the pictures, pondering the Scavenger Hunt locations, unsure whether this might count. By the time we decided to follow Bee's advice of submitting a post with a new location, we looked down the slope. Surveying the view over the Dartmoor valley, what did we see but the person finally parascending. True, they were skimming the squat tree line, but they were doing it, they were up in the air!
By the time I'd raised my top to share their successes they had disappeared behind the trees again. Disappointed for them we turned to make our way back to the car. Only, when we glanced back shortly after, they were soaring! Not wanting to jinx their flight I kept my jumper firmly in place!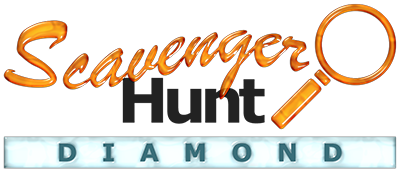 I haven't shared an image of Dartmoor since the end of August, when I'd visited Hookney Tor with Mr Marks. And my latest Scavenger Hunt was a few days later. Six weeks is too long!
Click the button above to see what everyone else is doing this week. Or check out my BoobDay archives to see more of my boobs!
From the story of how the barefoot sub became the woman she is today, to toy reviews, with a hefty dose of contemplation, a sprinkling of erotica and a LOT of nudity in between, you can be sure to find something to tickle your fancy at A Leap Of Faith.