Affiliate links have been used in this post. For more information please see my disclosure page.
Wandering around Birmingham with my boys this week I pointed out the floozy in the jacuzzi. For those of you who don't know she's something of a landmark in the UK's second city, an eye catching fountain even when she's out of action and half obscured by metal hoarding.
I'm not sure what surprised me about the small one asking what a floozy was.
I couldn't think of an age appropriate response so took to the internet. Unfortunately the internet wasn't much more helpful than my own brain, except to confirm that I was indeed right with my definition: a woman who has a lot of sexual relationships, or who wears clothes that attract sexual attention in a way that is too obvious (Cambridge Dictionary).
It took a lot of mental gymnastics to get the above definition into child friendly language that didn't include "Mummy" but I did it! Not that I'm for sugar coating things but like to make things understandable for where he is in his life. And then I promptly needed a cup of tea. They slipped off to look at some Lego while I sipped my piping hot tea and opened the Jetpack app.
How I laughed when I saw the daily prompt!
Well, as I chuckled and thought about the post I was going to write I got an email. A parcel had been delivered to me. Days earlier than expected. It hadn't been left in my safe space, or handed to the resident as they said. I was, afterall, 150 miles away. Instead it was left on the pavement outside my house. Great, thanks Hermes! Had I known they were coming early I'd have redirected them to a delivery locker. But I didn't know so I couldn't do that. (I have good neighbours and sent a couple of messages, package recovered, no harm done.)
I didn't get cross though. Instead thought about delivery lockers.
And my experiences with them. Namely, my Easter adventures with SWL. This was when we found stocks and I finally withdrew cash with my breasts out! That led me on to thinking about what a floozy I can be, even though I don't have a jacuzzi. This week has been chock full of possible scavenger hunt locations. SWL receiving a flurry of pictures of "oh my goodness, look at this" and "I really want this location, but…" Well, summer holidays with your children are not the time for exposing yourself. (I consider myself an ethical exhibitionist – a whole 'nother post. But there are angles and then there are angles and children who want to see everything their mum is up to. So, nope, those locations will have to wait for future road trips with SWL.
Anyway, floozy may be a dated slur for a "woman of loose morals" but it's also pretty.
Much like slut, I think it fits me quite nicely. So, today I'm sharing this floozy on tour, and reminding you that if you're on tour, maybe use the delivery locker option for any potential parcels. They're not always late!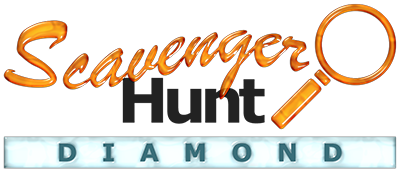 Click the button to find out where everyone else has been exposing themselves. And follow this to my Scavenger Hunt archives, where you'll find all 131 other locations to date. (Not to mention future posts when they're published.)
From the story of how the barefoot sub became the woman she is today, to toy reviews, with a hefty dose of contemplation, a sprinkling of erotica and a LOT of nudity in between, you can be sure to find something to tickle your fancy at A Leap Of Faith.