So, my A-Z April conclusion is a little late, sorry! I had another hectic bank holiday weekend, wonderful but busy, and just ran out of time. I guess that, after a long spell of awkwardness within my soul, it's nice to be rediscovering my zest for life. Besides, today is a strike day. Finding myself home with the smalls I realise I can set a good example by working alongside them.
What exactly have I been up to this weekend?
Well, Friday I took myself out dancing. It's always such fun when I take myself out. This time I went to see a DJ duo I've loved for years and I was not disappointed! Saturday I went along to a Drag Lip-sync battle, a fundraiser for Tavi-Pride. I'd never been to a drag show before and was nervous I'd not enjoy it. However, it was an absolute blast. Sunday the stars aligned and I was able to spend the evening with JD after much too long, even though it felt like no time had passed. Four hours in a local pub, nursing our soft drinks and talking through the years. Last time we spent time together was… maybe… New Years Eve 2018/19. Oh, and yesterday I had opportunity to spend some time in 1001011s ropes, but you'll have to wait for those ties. This post isn't about that!
Weirdly, I've come out of a very sociable fortnight with enthusiasm intact, energy stores high and I'm feeling vibrant rather than ground own.
I really have found my zest for life!
According to the Merriam Webster dictionary having a zest for life means to have "a feeling of enjoyment and enthusiasm for life."
SWL's friend knows the organisers, and an invitation filtered its way through to me. I was informed our dress code was rainbows, so I thought sheer body stocking and rainbow bikini. A bold choice for me, but with it being a Pride fundraiser I wasn't worried about looking out of place. And I'm not great at getting dressed up in vanilla clothes. (I'm not known for being a snappy dresser after all.)
My face tells the story of how I'm feeling, I never fake anything. This meant I was nervous at my possible reaction. However, I was shocked to find myself sucked in. Immediately.
The utterly gorgeous Mandy Anne Ket was hosting the evening.
Ten acts competed for the glory of winning this lip sync battle. It was just coming up to the midway break when I realised that maybe, just maybe, I might be able to ask for a picture with the Queens. This then evolved into wondering if I could bargain my way backstage for the Scavenger Hunt. Mentioning it to SWL, she then played an elaborate game of Chinese whispers that culminated in a small procession back of house.
Sadly, I can't tell you each of their names.
These were only on the voting slips which we submitted for counting. However, over I am in a Barefoot sandwich of my two girl crushes. Mandy Anne Ket in the pink, and on my other side is Aqueena. They got my vote because I wanted to be her. Their sex appeal dripped all over the stage with every beat of the music. On the far right was a queen who was on stage for the first time, but my god did she own it. In fact, they were all fabulous. And I will be making a bee line for future drag events, even when they're not raising funds for a cause so close to my heart.
My cup is overflowing with joy, life has so much zip, zeal and zest.
You can't really see it but I'm attempting to share the donate sign for TavistockPride.org. If these Queens, or my boobs, have inspired you to donate then visit the website and click the 'Donate' link. Or you might prefer to support a Pride event local to you. Proud Out has the most comprehensive list I've found. If you have a Pride event that you'll be supporting please do put them in the comments below.
Let me leave you with some of my favourite moments from Saturday night.
I've tried to showcase the acts for you but didn't manage all of them. Old Spice wouldn't fit, and the red headed queen in the header captivated me during her act, meaning I forgot to take a picture. The final missing performer was under 18 so I can't include her face on my blog. But if she continues with the same fierce energy I witnessed on Saturday, she has a big future! And I will be sure to include her when I can. And I already mentioned Aqueena, in the top middle – she got my vote.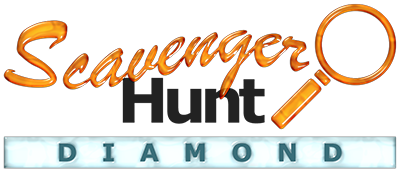 My fabulous weekend inspired Zest For Life. During the last four days I managed to be a social butterfly and retain my energies. Old dogs learning new tricks springs to mind. Perhaps, or maybe not… the Scavenger Hunt is not a new trick, and Backstage is a much desired location.
Join me as I fly by the seat of my pants for the A-Z April Blogging Challenge 2023. You can find all of my posts for the month here. And you can also find previous years here. 2019 came first. I skipped 2020. 2021 was a full month of photography themed posts. And 2022 was a sparse collection of Q&A style writing, but there were plenty of boobs!.
From the story of how the barefoot sub became the woman she is today, to toy reviews, with a hefty dose of contemplation, a sprinkling of erotica and a LOT of nudity in between, you can be sure to find something to tickle your fancy at A Leap Of Faith.