My scavenger hunt adventures have taken me to some wonderful places, locations that really get my creative juices flowing. There are occasionally important messages to be shared through my exposures. And then there are the mundane places, which feature in our worlds everyday but are somehow more difficult to capture. Now is the time for another one of these 'boring' locations. I'm back in the supermarket, exposing myself with a quick sweep up of my top in the snacks aisle.
Actually, last time I was in a supermarket for a location was my Name In The Wild offering.
I had to push down my nerves in order to ensure SWL was able to take the picture. Confidence breeds confidence, right?
Three years have passed since that shot. Since then we've been attempting a similar shot in the bread aisle. But any possible opportunities have been superseded by a need for ethical exposure. I'll have none of that non-consensual flashing or exhibitionism disorder here, thank you very much! It's only fun if everyone that sees my breasts is happy about it!
So here I was, in the store.
Picking up some milk on the way home from a run when I realised the coast was clear. I could take my chance, make this my supermarket sweep, finish the collection (of two) as it were. While engrossed in the ingredients of some High Protein snack bar or other, I tested the waters. Then hiked my top up under the running pack. Then finally unclipped the straps to expose myself for the final pictures.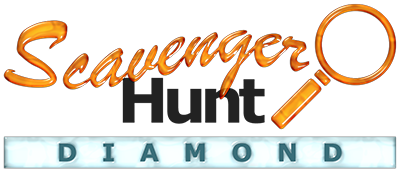 Supermarket Sweep is my 126th location for my Scavenger Hunt adventures. Do go and check out what others are up to by clicking on the banner above.
This will be the last addition to Boobday in it's current home. From the 2nd June Boobday will be moving to its new home here, on A Leap Of Faith. Do check out the links from everyone else by clicking on the banner above. And don't forget to keep your eyes peeled for the new link up here late next week!
From the story of how the barefoot sub became the woman she is today, to toy reviews, with a hefty dose of contemplation, a sprinkling of erotica and a LOT of nudity in between, you can be sure to find something to tickle your fancy at A Leap Of Faith.