back in February I shared a photo of me in stocks. Taken by my youngest child on a family day out, it was altogether innocent. Laughing over the memory with SWL some time later, we both wanted to find stocks for my scavenger hunt. It was then she recalled a square in the Dartmoor 365 which had mention of stocks. On my next visit, at Easter, we set the intention to travel to that square, and others besides, in order to capture Barefoot in stocks with her breasts out.
The book, Dartmoor 365, splits the Moor up into 365 squares, one for each square mile that the landscape originally covered. The square we had in mind was Belstone, a hotspot for visitors due to its proximity to the main road, accessibility to the wilderness and quirky finds scattered throughout the picturesque village.
Our feet eventually took us back alongside the village green, between the picture postcard houses, and back to the car. With no hint of the stocks! We kept exploring, not that Belstone is particularly big, and eventually decided to ask for help. We did this in a little cafe – after refuelling with cake, scones and copious amounts of tea. It transpired we were but twenty metres from the object of interest. The stocks were located on an unassuming patch of green, hidden in plain sight!
The stocks themselves looked ancient.
The stone uprights knobbled away by time, the wooden, moveable stocks loose fitting in between. It was a foregone conclusion that I'd be getting my breasts out, but what surprised us both was me removing my boots, tights and socks before getting into position. As I was stripping off my lower limbs a steady stream of visitors started to leak past us, in the direction of the carpark. A group of four women stopped to watch, amusing themselves with questions about what I was doing. SWL, in her incorrigible way, suggested they didn't really want to ask that question. With a conspiratorial nod the ladies moved along, and I got comfy, sitting barefoot in the stocks. They were replaced by a family, then dog walkers before a final group of couples stood chatting off to my left.
With them mostly turned away from me, and engrossed in their conversation, matching grins passed between SWL and I. Did I keep my arm angled to protect the innocent bystanders from an unexpected (and not necessarily welcome) view? I certainly did! Much giggling ensued as she snapped away. As quickly as I'd bared my breasts they were covered again, unlike my bare feet in the stocks! These stayed out, my soles revelling in the freshness of the early April sunshine. It was a really fun day, with many highlights yet to be shared.
But Barefoot in stocks with bare feet and bare boobs couldn't wait for sharing.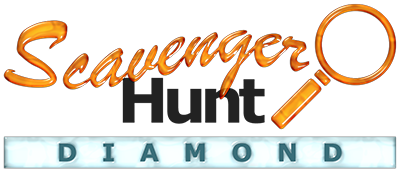 Being Barefoot in the stocks brings me to my 125th location for the Scavenger Hunt. I love that I keep finding new places of interest in my favourite place, Dartmoor, to expose myself. And Dartmoor was my first shared location too, the best view really does come after the hardest climb.
From the story of how the barefoot sub became the woman she is today, to toy reviews, with a hefty dose of contemplation, a sprinkling of erotica and a LOT of nudity in between, you can be sure to find something to tickle your fancy at A Leap Of Faith.