I promised you an eclectic mix of posts for A-Z April 2023, didn't I? And as the month has progressed I've chosen to windmill through various different subjects. Today I had a very different post in mind. Now another half written post sits in my drafts, waiting for me to be brave/vulnerable enough to finish it.
In my phone, I have a folder of unused Scavenger Hunt images. Ones snapped by friends when we've been out exploring, or that I've taken myself on solo adventures.
Like the one at the top. My windmill discovery.
I honestly thought I'd shared it already, this windmill is such an amazing location why would I sit on it? Did past Barefoot know present day Barefoot would have a change of heart over my A-Z April posts? Yes, that must be it!
I will have had my reasons, but I'm here now! As you might notice, this windmill is not local to me. In the South West the wind whips in off the Atlantic. Once the wind hits land, the energy is harnessed by turbines. I adore these pillars in the countryside. I still recall the first time I saw one – immediately smitten – but they are not widely liked. Public opinion is divided. I wonder if they were prettier, quainter would they be more acceptable? Perhaps…
Local wind turbines have eluded SWL and I since we've been playing the Scavenger Hunt together. (I think our first location – church – was captured April 2019, though it was published over a year later.) I can sometimes be patient, and so there was no hurry. But when the opportunity presented itself, I couldn't prevent myself from getting my boobs out without her.
Last October Dr Lovelace invited me to the opera at Glyndebourne. Apparently it is the destination for Opera in the UK, thought prior to my invitation this aria lover had no idea of its existence.
Anyway…
I'd been invited to watch La Boheme, one I'd seen a number of times. It's always fascinating to see different productions of the same show and I gratefully accepted, but as I looked at the website I spotted The Marriage Of Figaro, which was on the day before. This is the opera that hooked pre-teen me into a lifelong love affair, when Pavaroti poured over the airwaves and into my ears. It was love at first listen. I decided to trundle up on the Thursday and stay at a hotel. The Friday I'd run near my hotel, explore the South Downs, then take some time out in Lewes before heading to the show. Then I would drive to Dr Lovelace and our weekend plans would continue.
Researching the area for starting points to run. Just a stones throw from Ashdown Forest I decided to start there, and follow my feet. It may not be Dartmoor – with its huge views, isolation and fresh air – but the countryside up there is very beautiful. And a joy to run through, especially on murky, muddy October mornings.
The South Downs is littered with open trestle post mills.
That may be an exaggeration, but compared to Devon, they are prevalent indeed. One example is Nutley Windmill, a Grade II listed building restored to working order by a passionate team of locals. The visitor centre is open regularly for enthusiasts. Not on Fridays in October though! Curiosity curtailed by nipple height fences and locked gates. Undeterred I wandered the perimeter, searched for possible exposure shots. Ones which showcased the windmill itself, but also kept me hidden from the farm house windows, of which there were many!
I love an old mill, and was a little sad to have missed the opening times by two days, but I loved reading the signs dotted around, and later digging about on the internet finding the history. Hopefully I'll return again. The South Downs Way 100 is on my list of races to enter, and I would dearly love to make it up to Glyndebourne for the Festival this year. Or next. Lots of excuses to make future plans for further exploring.
Oh, and in case you know Glyndebourne and it's dress code, you might like to see me all dressed up. It doesn't happen very often, but when it does… (Taken moments before the shoes came off and I walked back to the Opera House, green heels in hand.)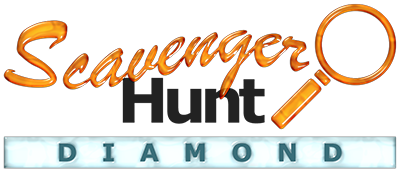 Join me as I fly by the seat of my pants for the A-Z April Blogging Challenge 2023. You can find all of my posts for the month here. And you can also find previous years here. 2019 came first. I skipped 2020. 2021 was a full month of photography themed posts. And 2022 was a sparse collection of Q&A style writing, but there were plenty of boobs!.
From the story of how the barefoot sub became the woman she is today, to toy reviews, with a hefty dose of contemplation, a sprinkling of erotica and a LOT of nudity in between, you can be sure to find something to tickle your fancy at A Leap Of Faith.