Do you remember my ramblings about visiting London? The adventure where I found a Micro Brewery for my Scavenger Hunt, along with daring a flash at the Emirates Stadium, all while attempting to keep my nerves under wraps for a project I wasn't telling you about. Well, there was a third picture in the series… Can you tell where I am, in the above picture? It's a recording studio!
I think I can include this in my Scavenger Hunt as I'm hiding below a security camera, attempting not to be seen by the faceless entity on the other side of the screen. But I really wanted to mark the occasion, and promote the work I was doing in my own mischievous way.
What work was I doing?
I'm sure you must have heard of Girl On The Net. She has been writing on her site for over a decade, and I've been enjoying her words since I started reading blogs. When she started sharing audio porn I found myself dipping in more regularly. At the start of the year I saw her post : Submit Your Posts To Be Turned Into Audio Porn. I was a little bit late to the party, almost missed the deadline! But submit some posts is what I did. With the caveat that I didn't want to read them.
For anyone that doesn't know me, my voice is my greatest insecurity. I crave public speaking but… it brings huge waves of fear. It goes beyond the science based theory that we all naturally dislike our voice. So any time I put it 'out there' I am being brave, while also being consumed by self doubt.
No sooner had I sent the email than I wondered why I wouldn't read them.
As ever, I referred back to my two questions. Was it that doing so would be unsafe? No, on the contrary. Working with GOTN, an established, trusted name in the Audio Porn world, would give me a safe entry into a new direction. Was it that I didn't want to? Ha, not as such. I wanted to narrate them myself but I was simply scared to do so.
Once I'd cleared that up, I re-read my post Open Wide For 2023, in which I felt I'd publicly held myself accountable for pushing my boundaries. And sharing my voice is, to put it bluntly, something I hate! So, fuck it. OK then. I pinged off another email, this time with a sample of my voice attached. Gahhhhh. Yuck, horrid, eek.
Fortunately (or not, depending on your perspective) Girl On The Net decided that my voice would work well. Before I knew what was happening the dates were in the diary.
And that's how I found myself in a recording studio, on a cold, grey Thursday afternoon in February.
The first of my recordings went live on her Patreon a short while back, but yesterday that story went live for the general public. I have even listened to it back and, while I still loathe my voice I am very proud of my work. Proud of the leap that I took in applying for, and following through on, this project.
I can't wait to hear the other recordings, even though I know I'll cringe at the sound of me. But that's OK, and a perfectly natural response to the sound of your own voice. I'm even looking forward to sharing them here, with you all.
Huge, massive, ginormous thanks to the wonderful Girl On The Net for allowing me to jump aboard her project! And if any of you saw the original call for stories, but were too nervous to respond let alone visit the recording studio, I would encourage you to step out of your comfort zone. I had an incredible experience, learnt a lot and am now pondering where this particular journey might take me. As always, you'll just have to watch this space!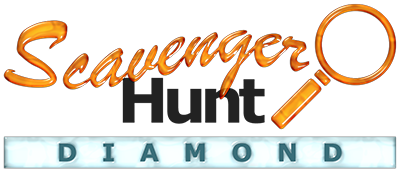 From the story of how the barefoot sub became the woman she is today, to toy reviews, with a hefty dose of contemplation, a sprinkling of erotica and a LOT of nudity in between, you can be sure to find something to tickle your fancy at A Leap Of Faith.