I've mentioned my brave adventures to London a few weeks back. Even shared a Scavenger Hunt post from that trip – a visit to a Micro Brewery. While I was in the area I took a wander around some new (to me) areas of my favourite (so far) city. Naturally I took note of opportunities for my hunt and a quick scan of Google Maps gave me an idea. I set off for the Emirates stadium, home of Arsenal football club. To stretch my legs and calm my nerves!
I don't have a particular interest in Arsenal. Or any team for that matter. I will happily play sports but watching them leaves me cold. Except triathlon, have you seen the state they cross the line in? It makes masochistic-me very happy. Gives me life goals. Anyway, I digress…
The Emirates stadium is impressive.
I took in the sites from all around, completing the lap. I dare say, if I lived nearby this place would feature in my running on a semi-regular basis. While wandering round I kept an eye out for people and CCTV, as well as positions for capturing my boobs with a great backdrop. I did stop a few times, took snaps, sent them to SWL for discussion. We'd just about settled on one but I decided to give it one more try. We joked about how, were she with me, I'd have had no problem capturing the image I wanted, and would likely expose myself further… "Arse 'n all". However, one more little picture, after petting a passing pooch. It was definitely worth it, to capture the full Emirates Stadium signage. SWLs response was "Yesssssss" and after a quick mirror-flip edit, I was celebrating too.
The home of Arsenal Football Club has been immortalized on my blog.
Although… I'm not alone! Typing this up I went to see if any other scavengers had bagged a Stadium. Our Changing Views had, and what a sight for sore eyes! But look where Modesty is! The Scavenger Hunt Queen has been a lot braver than I, with almost exactly the same backdrop, some nine years later. Not really knowing anything about football, I thought the Emirates Stadium was a new build, if you know what I mean? It certainly looks shiny and new!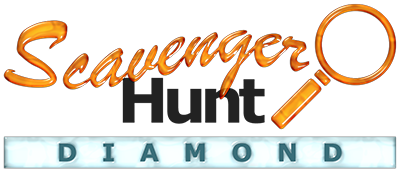 Want to know what else I was up to in London? Stay tuned for the next Scavenger Hunt post.
From the story of how the barefoot sub became the woman she is today, to toy reviews, with a hefty dose of contemplation, a sprinkling of erotica and a LOT of nudity in between, you can be sure to find something to tickle your fancy at A Leap Of Faith.