Throughout all of my explorations I'd pushed myself to the edge of my comfort zone for Sir. As a result I had a week of freedom, to plan in something utterly exhilarating. I knew he would want me to get the most out of my time, and so I set out creating the best day.
I have a love of group sex and so, with my cock cravings reaching new highs- all that pussy had quite the effect- I thought I'd plan in an MMMF. First on my list was MrHelpful, the man who helped me and one of his lady friends hook up the week before. He was a thoroughly nice man and had needed to pull out of the bukkake party due to family commitments.
I was looking forward to finally playing with him.
During the time I'd been arranging the party MrHelpful had put me in touch with a friend of his who knew some guys- MrS. But weekend daytimes are less than ideal for a lot of the men he knew, including him. However, he would make sure he was available if a weekday opportunity came up. And so I asked, also wondering if he would have a friend who might like to join the fun. Just the one though, I didn't want to have to manage too many men by myself!
After all, I was creating the best day, not a beast of one!
Surprise surprise, he did! The question arose of where the play would happen. While I was happy to host, having three strangers in my home- my children's home- felt a bit uncomfortable. My living room wasn't suitable for a group meet and I had to go through my boys play space to get to my bedroom. Yes, MrHelpful was becoming a good friend via kik, and I had met people who knew all three so could verify they were safe, but still… boundaries are important.
And my children's space will always be respected.
Booking a hotel for the occasion was my next task when MrS offered to host in one of his properties. I accepted his offer without having to think too long and hard. I'd verified him through mutual friends and always had a safety call, whatever my location. In addition it would be comfortable, clean, safe and in a discrete location. Declining his offer would have been foolish.
The day arrived, my bag was packed and safety friend (CC) primed.
Sat. nav. got me to the street and I sat in my car scoping out the area before calling CC for the arrival check in once my nerves had settled enough for me to get out of the car. Knocking on the door MrS let me in, I'd seen his photo so knew who I was expecting to meet, and was glad to see his gentle, welcoming face in person. MrHelpful hadn't arrived yet, nor had the other friend, but that gave me enough time to check out the property and relax with a glass of water. There was a box of condoms available on the side. I always have the conversation in advance and take my own but it puts my mind at ease when I see evidence that they take their sexual health seriously too.
Time was passing and with no sign of the other two I plugged in my wand.
Taking off my clothes I got comfortable on the sofa bed. No sooner had I done this than there was a knock at the door. MrHelpful had arrived. I heard MrS say "N's just getting herself ready" before quiet conversation made its way through the property with the two men. When they entered the room MrHelpful smiled in greeting. It was so nice to meet him after what felt like months of conversation, and these interesting conditions made it amusing.
There was a ping on MrS' phone and he informed me that his other friend was unable to make it. He would understand if I wanted to cancel, my aim having been an MMMF with me being airtight. However, I wasn't going to let a bump in the road get in the way sexual fulfilment.
I was still creating the best day, even with a change of plan.
My mind was made up: a spitroast would be ideal! And if they were happy to oblige then anal would be my preference. But first I wanted a couple of orgasms! MrHelpful certainly brought his magic fingers into the fore, and as the Doxy pumelled my clit and sent me climbing towards climax his digits thrummed my g-spot and I released intensely all over him, the sofa bed, the floor, the wall and MrS.
With the formalities out of the way I got comfortable in a more accessible position.
With a fist in my hair, pulling my body back onto MrHelpful I choked on the generously proportioned MrS. "Is this slut coming?" whispered in my ear, as I spasmed round one then the other of them in turn, vibrations still coursing through me intermittently.
When we were out of time I was a gooey puddle of spent lust.
I'd used their bodies for my pleasure, created memories to share with Sir and, hopefully, I also put lasting smiles on their faces. One very satisfied Barefoot made her way back to the car and checked in with CC before heading home. Creating the best days was hard work and I needed a cuppa. Later I relayed my adventures to Sir who enjoyed them very much. However, he immediately put me back on an orgasm ban! And as for MrHelpful and MrS, do you think this is the last you'll see of them?
I'm not sure it is. Watch this space!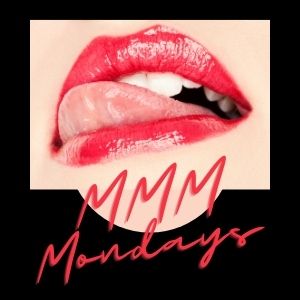 Creating The Best day is the latest addition to my story. The next part can be found here, in Pegging Sir.
From the story of how the barefoot sub became the woman she is today, to toy reviews, with a hefty dose of contemplation, a sprinkling of erotica and a LOT of nudity in between, you can be sure to find something to tickle your fancy at A Leap Of Faith.