As time passed I'd been busy putting a smile on my own face, and completing tasks for Sir. It soon became clear that I would need to harness the power of boobs and rope. I had a friend in need!
It began with a little message, you know how these things do. It was a quick catch up with CC on Whatsapp. As I recall CC had just taken the boy to the train station after his most recent weekend with her. The words in the message didn't match the tone, something was off. I knew she needed a spot of cheering up. Now, CC is one of a number of friends who really find boobies can help anything.
So that was my first option. A quick snap to help her home.
(This is something that cropped up again recently when CC was unwell. We have banded around the idea of boobs on prescription!)
By the time she got back to her home I was ready and waiting. I'd bundled up my favourite, happiest rainbow rope and my boobs, made a cuppa, and slipped out into my back garden. My garden wasn't overlooked and I could sit on the bench in the late spring sunshine, topless and tying.
Boobs, rope and warmth on my flesh. Bliss!
CC lives about 50 miles away, but I wasn't going to let a small thing like that stop me. I had decided that I needed to tie with her. Even if that was 'just' virtual. Over the course of the pandemic this has become more common, but even then, as a single mum, it was a necessity. Though we didn't use zoom at the time I knew she would be happy to receive some photos, even if she was feeling to meh to reciprocate.
It didn't take long to distract her from her sadness.
She'd soon joined me- in her secluded garden- with a cup of coffee, a couple of hanks and her very own set of boobs! We whiled away an afternoon, sharing our smiles, our boobs and our rope creations. There was no focus on technique, just enjoying the ropes as they passed through our fingers, caressed our flesh. Together but apart. Using an alternative medium for a much needed embrace.
Brought together, in spite of the distance.
By the time I had to dress for the school run we'd set the world to rights. Life was in balance again and we both had some pretty pictures to look back on over the coming days. CC had a fun story to share with the boy, which would help them bridge the gap. And I was excited to share my days activities with Sir.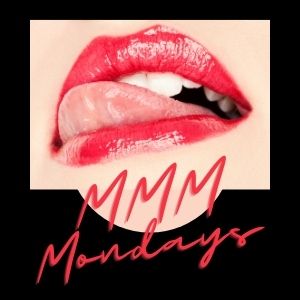 Boobs and rope is the continuation of my story. The next post will be coming soon.
But if you'd like to read something in the meantime, please go and check out the other posts shared this week for Mmm Mondays Meme, or posts from my own category.
From the story of how the barefoot sub became the woman she is today, to toy reviews, with a hefty dose of contemplation, a sprinkling of erotica and a LOT of nudity in between, you can be sure to find something to tickle your fancy at A Leap Of Faith.