Following on from my suggestions for a tool kit is Unbelievable Urban Exploration. Part of what I'm enjoying about Barefoot's Bondage A-Z is that I can share things that make me smile in the world of rope. And today it is the grungy, beautiful world of Urbex Shibari.
The picture was taken on my first (and to date, last) adventure of this kind. The photographer, a man I've worked with a couple of times, is an old hand at Urbex, and had long hoped to get some alternative photos in one of the locations he frequents. As it happened, Angel and I had been hoping to get out for a bondage adventure. So we tied the two together (no pun intended) and arranged a date.
Urban exploration is often referred to as Urbex.
"Urbexers" make opportunity to rediscover old and disused man-made structures, showcasing their unique beauty. These locations are generally in a state of disrepair and decay, falling to rack and ruin. Enthusiasts often put themselves in danger of physical harm, due to the tumbledown nature of the places they visit. Often times explorers will be trespassing on privately owned sites.
But the treasure that lies within the ramshackle remains is worth the risks.
Wikipedia have a much more in depth explanation than I do. Or you can google it, and there will likely be local-to-you urbex blogs and other sites waiting to be discovered.
Now, I was sworn to secrecy when he  guided us to this building. And it was such an incredible place I can absolutely understand why. It was actually our second location of the day, but the first would have seen us trespassing so we went to this better known site.
And am I ever glad we did?
I've shared a number of images from this visit since we created them, including this one. Angel is one of my rope heroes, and though we had been growing a friendship for a while, prior to our day out, this was the first time she tied me. And in such an evocative yet challenging location too.
Special memories indeed!
I wanted to add urban exploration to my A-Z April challenge because I wanted to show what is possible. This has been a way that I've enjoyed bondage. And it is on the list for the future too. Whether that is for work or play, or even better, combining the two.
Plus, it's a really good excuse for me to peruse the internet to find some awesome links for you to enjoy. Just in case I've whet your appetite for Urbex Shibari.
Are you on instagram? The tags #UrbexShibari and #ShibariUrbex have some fantastic images. And from there you can, if you choose, find your way to many different profiles to inspire you.
Similarly, a twitter search will yield some interesting results. You can use my search results for "#shibari #urbex" if you like?
Or you can follow this link to find Shibari Artist Seb Kinbaku enjoying Urbexing in Paris on Vimeo.
I would be unable to scratch the surface of amazing and inspiring content in this area. Have you got your own favourites? Please share them in the comments section so I can go and check them out for some brand new Mmmm's of my own.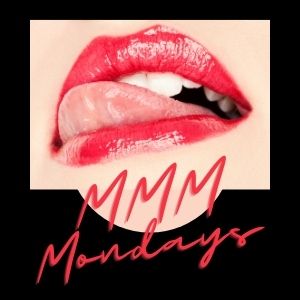 Did you enjoy Unbelievable Urban Exploration? You can find another Mmm Monday post, which involves Angel, here: Avoiding Cabin Fever.
From the story of how the barefoot sub became the woman she is today, to toy reviews, with a hefty dose of contemplation, a sprinkling of erotica and a LOT of nudity in between, you can be sure to find something to tickle your fancy at A Leap Of Faith.