On Saturday I shared the fun of inescapable bondage for Barefoot's Bondage A-Z. Today it's a new week, and I want to start with joyful Jizuri.
I will admit to being a little stuck with finding a J word in bondage. I had a few, but they were for other letters, different ties I wanted to use. So I reached out to Angel, who shared a few options from the book Year of the Bakushi. The one that stood out was Jizuri. Translated to English it means self suspension.
Previously I have done a fair number of self suspensions. From trees, and a beam in my old house. My new home has no hard points, but that wasn't going to stop me. I picked up a portagym, for aerial yoga, core work and… bondage! But my confidence has tailed off, and it wasn't until a ropey zoom call with a friend, a couple of weeks after it arrived, that I tried it out.
We ran through a couple of ties, an arms-free chest harness, and a wide hip harness. Not only was I able to spend some time tying with a friend, I was also able to fly! Confidently, safely and with a spotter. All in the safety of my own socially distanced bubble.
While I may not be an accomplished self-suspension artist yet, I do love the sensation of flying. Sadly, my camera angle doesn't let you see me in full flight, and the position of the frame meant I couldn't stretch out fully, instead kicking the stairs. However, none of that matters to me, what is important to me that you see is the expression of total joy! I may be starting over again with self-suspension, but that doesn't mean I can't love every second!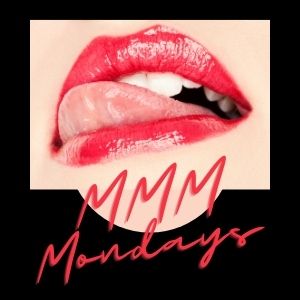 It's not just joyful Jizuri that puts a smile on my face. It's a common theme with rope. Check out the smile in this post: Hanging around with barefoot.
From the story of how the barefoot sub became the woman she is today, to toy reviews, with a hefty dose of contemplation, a sprinkling of erotica and a LOT of nudity in between, you can be sure to find something to tickle your fancy at A Leap Of Faith.