In late summer 2020 I discovered Higher Desire. A small, local business, which creates and sources eco friendly, artisan additions to your sex life. I was rather smitten with the hand turned insertibles, as well as the Secret Garden Superbooty Floral knickers.  As a childhood fan of Frances Hodgson Burnett's classic tale a decision was made and an adult fan of bright colours my first purchase would be the Superbooty Floral Knickers. The dildo would have to wait!
They arrived so quickly, I didn't realise what was in my postbox.
The discreet packaging added to my confusion and I ripped open the eco friendly padded envelope without a thought for a picture. Inside was a little candle and, wrapped in tissue paper, the beautiful knickers. The pattern every bit as vibrant as my screen had suggested, the flowers leaping out at me in brilliant technicolour! The handwritten care card was carefully tied on. Happily, these can be washed at 40 with the rest of my clothes. An even more attractive proposition! 
The weight of the fabric made me wonder if they would be comfortable to wear. If they were comfy would they feel sexy? Pulling them up over my legs and hips the heavy fabric felt soft and smooth. Not what I had been expecting at all. The seams felt smooth in spite of the thickness of them, and there was no bunching of fabric or grabbing of flesh.
Going about my day I barely noticed I was wearing any underwear.
One exception to this was when I decided to trial them on a run. For me the gusset has too much fabric to make running a joy in them, but I have voluptuous lips and strong/fleshy thighs so there isn't much room. However, these panties are not designed for running, and the thicker than normal gusset, which deters me from wearing on a future exercise excursion, is there for a reason. 
A cheeky, hidden split gives easy access to my pussy. It is long enough to provide a vantage point for clitoral stimulation and vaginal insertions. I didn't attempt anything anal, but there is nothing to stop you trying!
Naturally they have needed laundering. Three washes in and they are as beautifully bright and colourful as when they first arrived. The white is not greying, and the colours are not bleeding through. They accidentally made it into the drier, and came out unscathed. 
The price tag of £18 is incredible value, in my opinion. They are hand-crafted, in high quality, ethically sourced fabric, with a design I haven't seen elsewhere. These knickers, and indeed, Higher desire generally, offer a fun alternative to the classic black lace without losing any of the sex appeal and tease. If these ones aren't for you I recommend that you have a look at their other offerings. 
The communication, speed of delivery and quality of the Superbooty Floral Knickers was exceptional.
My customer experience at Higher Desire was incredibly positive. I loved the added touch of a candle, which made me feel like a valued customer rather than just another package to shipped. But what impressed me most is the passion demonstrated around their principles. Often green credentials don't translate well to the production and delivery process. However, my first experience says that it is as important to them as it is to me.
It is some kind of magic on Higher Desire's part, that they can create a durable, functional pair of cheeky, sexy knickers that feel so good. But the Superbooty floral knickers certainly hit the spot for me. And I am very excited to own a pair. If they can work this magic with a simple pair of knickers what will their hand turned dildo be like? I'm excited to find out.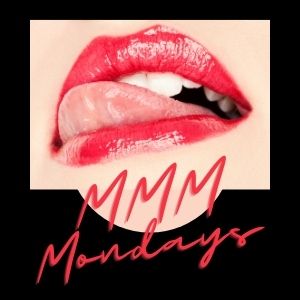 For more of my reviews please click here. You can find more of me in lingerie here.
No affiliate links were used in this post.
I just wanted to share my new knickers from a great small business.
From the story of how the barefoot sub became the woman she is today, to toy reviews, with a hefty dose of contemplation, a sprinkling of erotica and a LOT of nudity in between, you can be sure to find something to tickle your fancy at A Leap Of Faith.