This week 4Thoughts asks us to think about BDSM, discipline and punishment, and what it means to us. Now, punishment doesn't really feature in my relationship with Sir. I work hard to make sure that is so! I have written about my thoughts on this subject before, in June for Tell Me About, and again in November in response to No True Way. As a result I didn't feel that I had anything to add. But inspiration comes when we least expect it, and the last week or so has taught me a few things about myself.
Particularly in regards to BDSM, discipline and what it means to me.
First though, I need to rewind to December and some "failed" tasks. Sir set me tasks just before I became unwell. Being the responsible, caring man that he is my instructions became: wait to complete your tasks until recovery is complete. I thought I had waited long enough, but clearly I hadn't. Emotionally I wasn't fit enough to attempt them without a lot of tears.
He called a halt to my efforts. Naturally, my mind monsters had a field day. To them I was a failure, I had let him down, and let myself down too. "You're a bad submissive" they taunted. Sir was, as ever, the voice of reason, and his "we are just playing with boundaries. We found one. No failure here" was the emotional reset and long-distance-embrace that I needed. Christmas came and went, the new year passed, Sir was travelling for work and on his return he asked if I would like tasks.
Eagerly responding with a resounding "Yes Please" I then waited.
But two days in to my intense week Mother Nature had other ideas. Sir was happy for me to halt the tasks and start again when I was able. Can you guess what I was feeling at this point?
That's right, a failure. I'd let him down again. We had regular contact, and he assured me that all was well, but… My body and brain taunted me until my mood matched the cold, grey winter landscape. And this is where BDSM, and discipline in particular, come into their own for me.
From the early days of our relationship Sir has requested that I wear a skirt with bare legs. Dressing for the conditions is important, and that means trousers and tights are permitted. But his preference is the skirt. Last weekend I could have easily slipped into jeans and a baggy sweater, hidden myself away and attempted to please myself. Instead I pulled the skirt from my wardrobe and pulled it on. Instantly I was brought back to my senses. It is amazing what benefit comes from following one little instruction, and immediately I felt grounded, calm and… dare I say, Sexy!
This example isn't an isolated occurrence either.
I've spoken before about his long contracts overseas and how restrictions are lifted, absolute autonomy restored. It isn't my favourite, but I make the most of my time. When I am his he still has to work away. During these trips my restrictions stay in place but contact is extremely limited. During his most recent trip, hot on the heels of my perceived "failure" I felt disconnected and alone in my submission.
I wasn't, not really, but there are times when we become less rational.
Daily completion of the little things he has asked me to do were not helping. Can you imagine how frustrating it must be to get in from work and find a barrage of emails from your increasingly sad submissive? I decided to take matters into my own hands, literally. I know that he likes it when I push myself, so I wanted to surprise him with something. The decision to edge myself until his return was made. All of a sudden my mindset changed. The tone of my daily email shifted. I missed him the same but was no longer adrift.
As my frustration grew so did my sense of connection.
While it could be argued that I was just pleasing myself (I do love edging) it is something that he introduced me to. He also gets pleasure from seeing me push myself. I would also counter that my desire to please him led me to edge more, go further, push harder. Also, without an instruction NOT to orgasm, I could push myself and see how close was too close. He received video clips of his submissive crying, swearing, writhing in the agony of a non-orgasm. Those anti-climaxes were all for him. And he was grateful for them, commenting that I had clearly pushed myself with my self set task.
The respect and adoration I have for that man may mean I have only required sanctions on one occasion. I work hard for him because I want to make him happy, rather than through fear of punishment. But that doesn't take away the effort he has put in to gifting me a more structured world. I can (often) manage my own separation anxiety with creatively plotting ways to please him by surprise. My vanilla world is so much more structured as well, and I am learning how to pin down all of the crazy ideas, and work through the list. Becoming a completer rather than just a starter. A far cry from the woman he met all those years ago.
Learning through BDSM and discipline has been a game changer for me.
I still have a distance to travel, but I'm well on my way.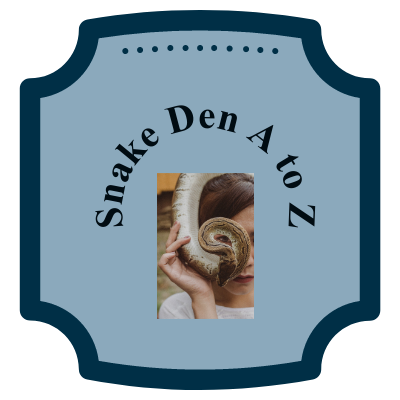 From the story of how the barefoot sub became the woman she is today, to toy reviews, with a hefty dose of contemplation, a sprinkling of erotica and a LOT of nudity in between, you can be sure to find something to tickle your fancy at A Leap Of Faith.