It may not be fun for everyone but naked rope in nature is something that never fails to raise a smile. When life is feeling less than lit up, it's always nice to look back at photography from better times. And as photography is the feature of this weeks food 4 thought I took the opportunity to reflect on my time in front of the lens. And behind for that matter!
When I saw the prompt for The fun theme photo meme was Springtime I automatically thought back to a walk with a good friend in May last year. He and I always have a lot of laughs, but this particular trip into the wild was interrupted by absconding dogs, and their owners. A number of close calls which set both of our hearts racing on the day and brought tears of laughter to our eyes just a few weeks back while on zoom.
I never used to like being in front of the camera.
As a girl my dad gave me his prized possession, a beautiful Minolta SLR camera. I took many, many pictures with this, but my favourite image was taken with my macro lens; a spider on a dewy web. It stands out in my memory as I was phobic of spiders, but I appreciated the beauty of this creature in it's own home. Lit up in the morning sun, captured with my juvenile photography skills.
As the years passed I grew up and lost interest in crafting images. Turning to making memories rather than capturing them on film. When my oldest was born I got my now antique camera out again and took some wonderful shots of him, but that was luck rather than skill. I couldn't tell you how I had got the grainy effect of his snuggles with granny, or the crisp clarity of those first smiles. Soon smartphone technology made the camera entirely obsolete for me, and though I still have it I am not motivated to get it out and play. Holding onto it through sentimetality.
So, how did I end up in front of the lens?
This is a very good question? I have never been comfortable in front of the camera. My wedding day was not fun for the family-photographers who all wanted to take pictures. We had some lovely shots, but I lost patience for it after a while and asked for space through gritted teeth. And over the course of my marriage my body confidence fell so far that there was little to get me in front of the camera willingly by the time my second child arrived. Precious moments with my children and after a muddy race are the things that spring to mind. But that was about it.
And then I met someone who changed all of this.
Slowly teasing away my inhibitions with tasks, Sir allowed me to take hold of my body confidence and give it a good shake up, with it came my ability to look at myself in a positive light and see me for what I am. Peeling back the years of low self image I started to notice a certain joy in taking and sharing images of myself. Taken with the camera on my phone these start at the beginning and gradually become more risque. I discovered that I got a buzz out of it, and found joy in embracing my emerging exhibitionist. And receiving pictures He took of me during our scenes was always a thrill. The moments that I would never see otherwise are there for me to enjoy years later.
This growth continued in his absence.
Whether that was play scenes being recorded, wearing next to nothing at events or taking selfies of marks to share with the friends who had made their imprint on me. And as my journey progressed I found delight in getting behind the camera again, as I learnt new skills and wanted to document them for future reference. When he came back again I was able to share some of these moments with him. Also confidently documenting my body as it was at that point. Larger than he had known me before. He had taught me that size didn't really matter and so I knew he wouldn't judge. The tasks took on a theme, of risky exposure. And as I grew in confidence I met with my first photographer. A wild walk with latex, clamps and nature ensued and we made some stunning images.
As I continued to grow I started looking at the world with different eyes.
My task started me thinking about tricky places to expose myself without getting caught. I joined in with the scavenger hunt, a meme with suggestions for public exposure shots. Next I wanted an excuse to explore my favourite place, Dartmoor, and so Tits Out Tor Bagging was born. My skill with a camera is nothing compared to the the talented people who share on their blogs. My enthusiasm, however, is second to none!
As time passed my friendship with Dr Lovelace grew. She was watching my interest grow, and as a time-for model herself she encouraged me to join Purpleport. A website for creatives to mingle and plan shoots. The photographer I worked with in the spring was on there, and Dr Lovelace too. She introduced me to a great photographer and my first "official" shoot was a girl/girl art nude. We have worked together a few times now, which opened doors. Encouraged me to create a number of collaborative partnerships over the last 8 months. One of my favourite ideas came to fruition, and I was even published last year. A full page image in an international magazine. Just one photo, but it was a fascinating process to be a part of.
Looking back at how photography has lit up my life, I have to pinch myself.
Since starting to see myself and discovering my kinks I have gained and lost weight, large amounts of it. Since finding my body confidence 5 years ago it's stayed the same for the most part. Just one notable dip, and the occasional nit picking. I have been looking back through my folders recently. There is such a change in myself through the images I have collected. Obviously, my shape is different but that isn't what I am talking about. I see the tension slipping away and the love of life emerging. Perhaps over time I will improve my skills behind it too. For now I am happy embracing my exhibitionism. Sharing mischief in the way that I best way I know how.
As a strong, confident woman who isn't afraid to laugh and be vulnerable in front of the lens.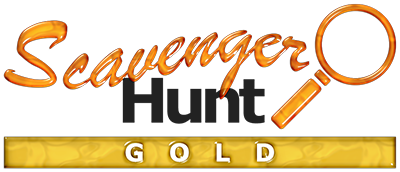 </
Photography is life lit up was first for the Scavenger Hunt, Food4Thought Friday and Fun Theme Photo Meme. Sadly this meme is no more – but I'm glad to have been prompted to write this one post.
From the story of how the barefoot sub became the woman she is today, to toy reviews, with a hefty dose of contemplation, a sprinkling of erotica and a LOT of nudity in between, you can be sure to find something to tickle your fancy at A Leap Of Faith.